PREPARING FOR THE INTERVIEW
Preparing an interview for success.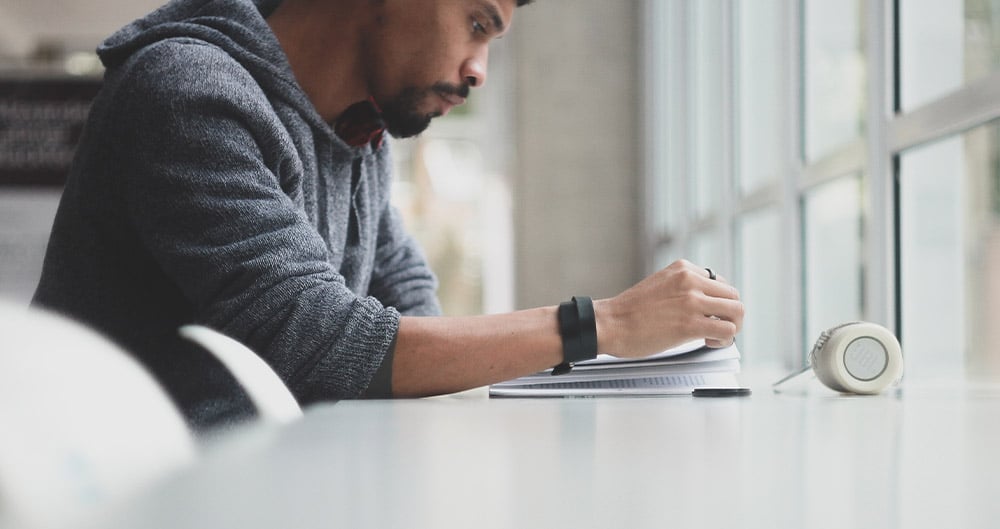 A successful interview is critical to getting a job offer and preparation is the key to a strong interview, but how do you prepare for an interview in order to make it a success? The interview is the best opportunity you have to gather facts about a position and identify how your skills and personality will fit within a company. The impression you make will remain with the employer after the details in your resume have been forgotten and will influence an employer's hiring decision.
Why prepare? A well-prepared candidate is more likely to impress an interviewer with his or her alertness, competence and confidence. The more comfortable you are with the responses you give to your interviewer, the better your interview will go.
Do your Homework
A great way to show your enthusiasm for a position and company is to do your homework before the interview. Researching the company and learning as much as you can about the position and team you'll be working for will enable you to confidently show your enthusiasm and impress your interviewer.
Research the company
Check out the company's website and read the "about us" and "history" sections. Look for any recent developments or changes within the company. Then be sure to leverage what you know during your interview, complementing specific aspects of the company or asking questions like, "I noticed your company recently____, how has this change impacted the day to day here?" This will demonstrate your enthusiasm and help you stand out from the crowd. But don't do this halfway, an employer can see through faked enthusiasm or surface level knowledge.
Understand the position
Talk with your recruiter about the details of the position, the requirements, and the responsibilities for which you are interviewing. Consider where you would fit within the organization, who you will report to, and if applicable, who will report to you. Know what you want in a position or company before going to the interview and make comparisons to roles you've held formerly or to your dream role.
Prepare your Answers and Examples
Although you can't know the exact questions an interviewer is going to ask you, interviewers follow patterns in the questions they ask. This allows you to prepare answers and stories that will demonstrate your strengths and eligibility for the position for which you are interviewing. You should go into the interview knowing the points you want to cover and with a plan for demonstrating your skills and experience through examples.
Think About your Accomplishments and Strengths
Before your interview, write a list of your professional accomplishments and think about your strengths. Then consider which of those would translate well to the position and practice telling those accomplishments as stories, focusing on your strengths and what uniquely enabled you to accomplish the task. Interviewers want to know how you'll manage a tricky or challenging situation or how you'll deal with a difficult co-worker; most importantly, they want to see how you work within a professional environment. Often a story about an accomplishment can be used to answer a variety of questions—so preparing a few stories beforehand can prepare you better than simply reading through a list of common interview questions.
"Tell Me about Yourself…"
An interviewer will often begin by asking you to tell him about yourself. This question is a terrific opportunity to take charge of the interview and talk about your strengths, qualifications, and why you'd be good at the job, while also expressing who you are personally and professionally to your interviewer. Take advantage of this opportunity by having a three minute 'speech' prepared. You want to interest and impress your prospective employer. Don't talk too long as you run the risk of boring or giving a negative impression.
"What is your Greatest Weakness?"
While you may not be asked this question at an interview, it is worth preparing for—it is asked often enough that it should never catch you off guard. The best thing to do is answer honestly. Share a weakness that isn't essential to the job, but isn't fluffy or entirely irrelevant either. Then, talk about the ways you have overcome or are working to overcome this weakness. This demonstrates to the interviewer that you are self-aware and willing to acknowledge mistakes and weaknesses, but also shows that you seek ways to improve yourself and overcome obstacles. Your interviewer will be impressed at your ability to understand and deal with your shortcomings.
Prepare Questions to ask your Interviewer
Always have a number of insightful questions prepared to ask your interviewer. Think of questions that will reflect back positively on you.
Questions about Working for the Company
Asking if there are opportunities to advance within the company or if they offer training opportunities to their employees demonstrates that you would like to stick around for a while and are interested in further developing your skill set. Don't be afraid to ask your interviewer what he enjoys most about working for the company or if he can tell you about the company culture. These questions will not only help you understand if the company is a good fit for you, they will also demonstrate your eagerness to become an integral part of the team.
Questions about the Job
Asking about workflow, distribution of tasks, and if you'll primarily be working independently or as part of team are also great question areas during the interview. Be prepared in all instances to offer an anecdote from your professional background to emphasize your abilities and suitability for the role. You may also want to ask, "Who would the ideal person for this job be?" Often, your interviewer will realize that the person she is looking for is you.
Identify Areas of Concern and Be Prepared to Respond to Them
If you have red flags—job hopping, frequent tardiness, personality conflicts, unexplained gaps in your work history—on your resume or that may be revealed in a reference check, be prepared to answer questions regarding them or deal with them preemptively. Review the circumstances of the situation and prepare a truthful answer that downplays your weaknesses and sells your strengths. Convince your interviewer that your assets, be they motivation, ambition, intelligence, personality, or leadership, far outweigh the concerns.
Practice with your ESP recruiter
The IT recruiters at ESP are happy to help you practice and develop your interviewing skills. We'll offer feedback based on our professional expertise, knowledge of our clients, and analysis of the impression you make in an interview. Think through our advice carefully in preparation for your upcoming interviews.
The interview is critical in getting any position. Having a successful interview means being well prepared and answering questions clearly and with confidence. Interviewing is a practiced art—if you can master the art of interviewing, you'll have success in your job search.