Software Development & Quality Assurance Career Insights For Twin Cities IT Professionals

Good products come from meticulous software development, and that is created by effective software development teams. In order to develop, run, and manage an effective team, there needs to be solid leadership. Software Development Leadership positions help build effective teams, delegate tasks to those with the proper skills, motivate a team throughout a project, coach, and problem solve. If you are an experienced software developer looking to leverage your technical expertise and move on to the next level of managing people, then a position in leading a software development team is for you.
Software Development Leadership positions can be expected to help run a team of software developers from day-to-day. This means that you will work closely with other skilled individuals, helping them solve problems, and using the lessons you learn to improve future projects. Leadership positions also help develop a team by finding members who are effective, coaching them on the project, and leading a team by example. A leadership position within a software development team lets you work both your technical expertise as well as build and exercise your people skills.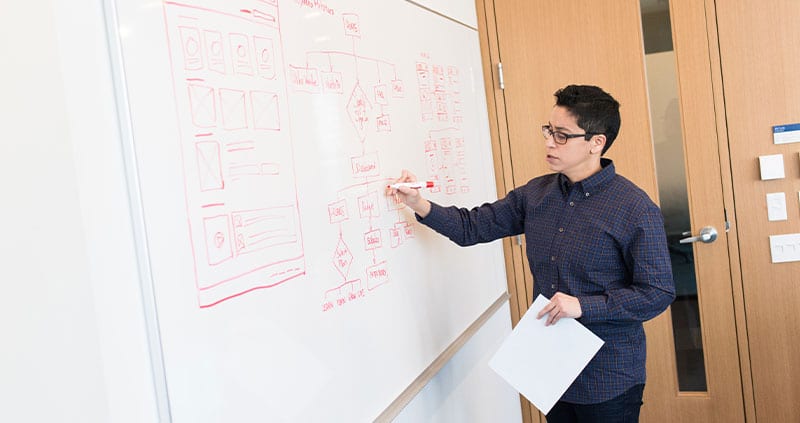 ESP IT can help in your job search for Software Development Leadership jobs in the Twin Cities area. We are proud to provide recruiting services, open job postings, resources, and a salary guide to make sure you are equipped to locate and interview for a Software Development Leadership position. Find out more by exploring our website.
If you have any further questions, go to our contact page to get in touch!