The holidays are fast approaching so we've put together seven great gift ideas for the gadget-lovers on your list. They range from practical to just plain fun, but isn't that what tech-gadgets are for?
1. iPhone 5:

If the Apple-user on your list doesn't already have this, they're sure to want it. It has a new panoramic-shooting camera, a 4-inch retina display and it's the thinnest, lightest iPhone ever. Not to mention that the new A6 chip adds 2 times the performance and graphics of previous versions.



2.  Samsung Galaxy s III:

A 4.8 inch high-definition display is one of the reasons its giving the iPhone a run for its money, but we'll leave that argument up you and your family at the next holiday party. With the Samsung Galaxy S III you can watch HD videos as you email or text. Plus, it has a built in battery saver: your phone will power down when you're not looking at it.


3.  iPad Mini vs Kindle Fire HD


iPad Mini: You could hold it in one hand for 10-hours if you wanted to. The battery life on the iPad Mini is incredible and with a 7.9-inch display it's still large enough for easy use. The A6X chip makes streaming fast, and using your FaceTime HD camera quick and easy.


4.  Nintendo Wii U:

This one's for the gamer; the Nintendo Wii U has a 6.2-inch LCD touch screen with a motion control system, front-facing camera, a microphone and stereo speakers. It is integrated with Nintendo TVii so you can control and engage with TV shows and movies and play with people from around the world.

5.  Roku Streaming Stick:

This is the perfect gift for those who complain about technology's fast turn-over rate.  Roku has created a USB device that you can plug into your HD-TV, creating an instant Roku-enabled Smart TV, so you don't have to upgrade. It streams up to 1080p HD, has no separate power or video cable and offers all of the power of a Roku streaming player.

6.  Logitech Harmony Touch: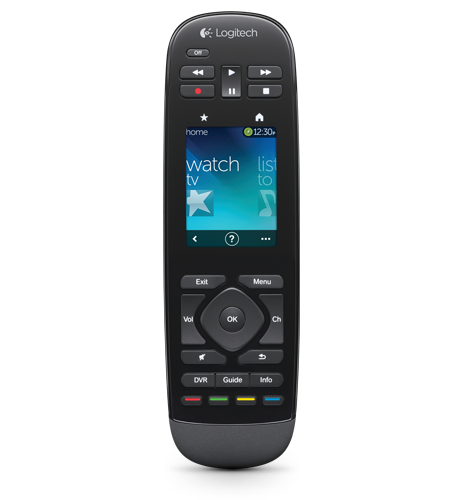 This rethought universal remote control is perfect for that someone who can't get enough of touch screens — or television. The screen allows you to gather your favorite channels, movies and games and swipe or scroll through them for easy organization. The remote can sync up with Skype and can control up to 15 devices. You do have to charge it on a charging station, but we think that it will only make the remote easier to find.


7.  Epson Moverio BT-100 Wearable Display

We had to include these because they are so cool, no matter how impractical. They are the world's first Android-based, see-through wearable display (don't call them virtual reality glasses just yet.) The headset with micro-projection technology and a compact Android-powered controller allow you to watch video, experience side-by-side 3D content and do other amazing activities simply by putting on the 'wearable display.' They are a little on the costly side (averaging around $600,) so you might want to wait until next Christmas (or the one after) before making the purchase.
Good luck out there during holiday shopping season, and if you find an awesome new gadget we haven't thought of, let us know.  We love to hear about new technology and we need to finish our wish lists too!