Finding the Best Fit for IT Employers & Professionals in the Twin Cities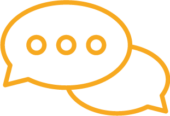 Twin Cities IT Professionals
Contract gig | Full-time position
If you're looking for your next position, ESP IT can help. Learn more by submitting your resume to join our team and start your best career.

Twin Cities Employers
Consultant | Contract-to-Hire | Direct Hire
At all levels of IT consulting and staffing, we will save you time by fulfilling your needs. Contact us today and find your dream candidates.
Success Stories
---
With more than 15,000 successful placements in the Twin Cities community, ESP has proven results in both candidate depth and corporate connections. Our knowledge of information technology professionals and hiring has evolved with the industry, making us the most trusted IT staffing firm in the Twin Cities Metro area
"Every candidate that came in to interview with us knew who we were and what we were looking for. Having someone who actually listens and doesn't just give you the sales pitch, doesn't just shovel resumes in your direction, that's really important."
Jeremiah Hackler
Software Development Manager – Korterra
"The fact that ESP focuses on people first, which I think means their focusing on us as a company and understanding who we are, is what leads to them finding the right people to become Titans."
Darin Lynch
Founder & CEO – Irish Titan
"I think one of the things [ESP IT] do well, is, they ask the right questions. When you do that, I think that just guarantees that you're going to be a very successful company."
Blaine Ebeling
Sr Software Manager – Cray