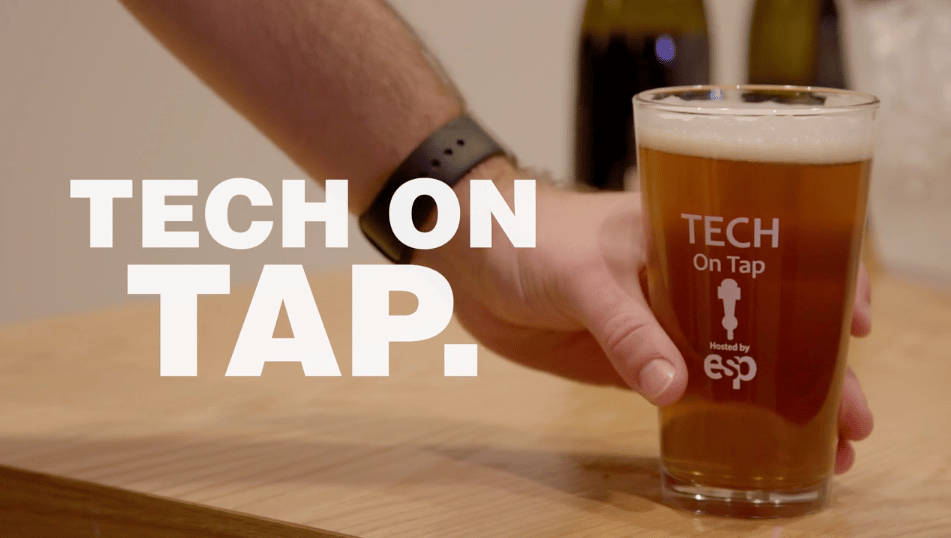 In early November, ESP IT hosted Minneapolis tech leaders to enjoy a pint and share ideas at our new North Loop location. This year, one keynote subject explored how data is affecting our culture, and what companies can do to effectively leverage that data.
Tapping Into IT
As kegs were tapped, the heads of the Minneapolis tech scene gathered and discussed the industry and their business. Delicious appetizers were provided by our neighbors, The Freehouse, as everyone mingled. Naturally, the healthiest bit of networking ensued; we knew that it was only a matter of time until great conversations would start among those assembled. As seconds and thirds were appearing on plates and in glasses, relationships were being established. This is the goal of Tech on Tap: to provide a forum for a more collaborative IT Community in the Twin Cities Metro area. 
What We Talk About When We Talk About Data
Our guest facilitator, Angie Schulke, led a discussion about how data has influenced the culture around us. Schulke stimulated the conversation by posing the question: 'What good is data if we can't use it correctly?' The dialogue went on to examine how modern companies are excellent at collecting data, but lacking in their understanding of what that data means, or leveraging it to influence popular culture.
The evening concluded with an open discussion among our industry leaders until everyone had shared and drank their fill. Suffice to say, we view Tech on Tap 2019 at a smashing success. Hopefully, more than one good idea or lasting connection was made; we know the evening will leave a lasting impression on us as we head into the new year. 
A Toast To Our Industry
ESP IT is committed to bettering not only our clients and candidates, but the entire technology industry. We are proud to have been serving the Twin Cities area for 50+ years and are excited to see what the future holds. To learn more about ESP IT or to start your search in the IT industry today, contact us at 612-337-3000.